Accounting Services and Tax services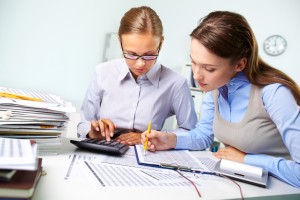 Bookkeeping and Accounting offers monthly corrections of financial data, journal entries for depreciation and amortization, bank reconciliations, financial reporting, tax planning and timely tax payments. We will take any worries related to taxes out of your work schedule and make sure all your taxes are filed and paid timely. We will deal with IRS or state issues if they ever come up and allow you to concentrate on growing your business. Our priority is financial health of your company. We can also provide you with business planning and financial forecasting. You can rely on us to always let you know when taxes are due and give you enough time to plan for those payments. We file all corporate, partnerships, nonprofit and personal taxes.
We are not just another CPA firm in Jacksonville, Florida, we work closely with our clients to accomplish their goals.
Accounting services are one of the most important components of your business, don't just ignore your accounting, make sure its done right the first time around.
If you have any questions, please call us for free consultation